Where Coffee Meets Creativity and Community
Are you on the hunt for a cool new hangout spot? Whether you need a place to get work done, meet interesting people, or simply get your daily caffeine fix, look no further than Humble Cup. Trust me, this place has got it all, so keep reading to get the inside scoop.
As a die-hard coffee lover hailing from Brazil, finding a truly exceptional cup of joe is practically a mission for me. Let's be honest, it's not always easy to come by. I mean, how many times can you make excuses for settling for that iced coffee from Dunkin'? Not that there's anything wrong with it, but there's a world of difference between a run-of-the-mill brew and a serious coffee experience. And let me tell you, when my parents visit, they demand coffee that's strong, bold, and bursting with flavor. You can call them coffee snobs or simply Brazilian—spoiled when it comes to our coffee.
About a year ago, I stumbled upon Humble Cup at the Fort Mill Farmers Market, and it was love at first sip. Their lattes blew my mind, and I knew I had found something special. Fast forward a few months, and I discovered that they've opened their very own coffee shop, right in downtown Fort Mill. Talk about a dream come true!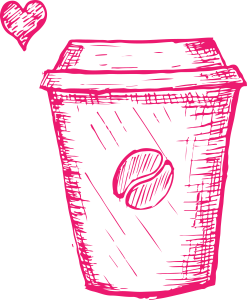 The Story
Once upon a time in 2008, Nick and Ashley's love story began over a simple cup of coffee—the start of a beautiful journey intertwined with their shared passion for this magical brew. When they moved to Charlotte in 2014, their enthusiasm for supporting local coffee shops grew, and a dream started taking shape. They envisioned turning this passion into something even more meaningful—a family business that would not only serve incredible coffee but also give back to the community they cherished. And so, the enchanting tale of Humble Cup began, with a vision to create a space that would delight coffee lovers while making a positive impact on the lives around them.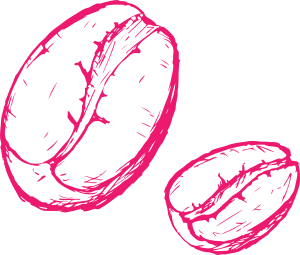 The Coffee
When it comes to the coffee, let me tell you, it's a game-changer. Without a doubt, it ranks among the best tasting coffees in the entire area. The flavors are rich, the aroma is heavenly, and each sip is a delightful experience. Not only do they offer a fantastic selection of regular coffee options, but they also have a wide variety of additional flavors to choose from, including some irresistible seasonal specials. But here's the best part: if coffee isn't your thing (hard to imagine, I know), Humble Cup has got you covered. They offer an array of alternatives like matcha, tea, chai, kombucha, and even hot chocolate. The talented baristas are always ready to lend a hand, offering suggestions tailored to your preferences while gladly accommodating any allergies or dietary restrictions. Personally, I've always been a die-hard mocha lover, but recently I decided to step out of my comfort zone and tried their Iced Honey Latte—and let me tell you, it's absolutely amazing. Also, if you are in the market for some fresh coffee beans, their blends are roasted every Monday!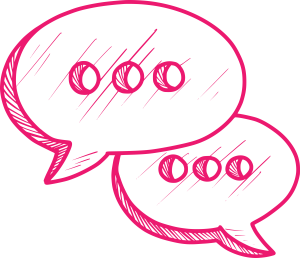 The People
At Humble Cup, you'll find a delightful mix of friendly faces, from the owner Nick to the amazing ladies who work there, and of course, the regulars who frequent the place. It's like a welcoming community where striking up a good conversation is as easy as sipping on your favorite coffee. Let's be real, making friends as an adult can sometimes feel as challenging as teaching your laundry to magically find its way back to your closet, perfectly folded. But if you spend some time, you're bound to forge meaningful connections with the community that gathers here. It's like finding a little slice of home away from home.
We all know that southern comfort is a real thing. Out of all the places, the South is renowned for its friendly gestures—random waves from strangers during your leisurely walks, people you've never seen before wishing you a good day, and how easily it is to delve into someone's life story simply by complimenting their well-manicured lawn. As a Brazilian, that's one of the things I miss most about home—the warmth of people and their genuine willingness to engage in conversation. Thankfully, by spending time at Humble Cup, I've been able to fill that void. It's a place where you can experience that same sense of hospitality and embrace the amazingness of connecting with others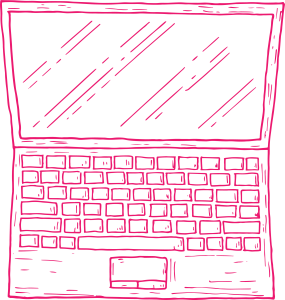 The Space
Immerse yourself in the artful curation of the space, where a harmonious blend of warm and cool materials awaits—think leather, velvet, wood, brick, tiles, and concrete, all carefully chosen to create an inviting ambiance. The decor effortlessly blends the comfort of a cozy café with the welcoming atmosphere of a living room, making you feel right at home from the moment you step inside. Humble Cup isn't just your ordinary coffee shop—it's a versatile space that offers so much more. It's a hub of community activity, where a variety of events are hosted, that promote and support other local small businesses. From pop-up shops to art exhibits and even children's book readings, there's always something exciting happening there. They've created a welcoming environment for families by providing a dedicated play area filled with books and toys, so you can enjoy your coffee while keeping your little ones entertained.
Personally, I find it to be an ideal workspace, in fact I call it my outside of home office. The ambiance is cozy and inviting, creating the perfect headspace for productivity. The temperature is always just right, ensuring your comfort as you dive into your tasks. And let me tell you, their wifi is top-notch—no frustrating buffering or lagging here. Plus, the carefully curated background music sets the mood perfectly. What's truly remarkable is how quiet it is, most of the time. It's an oasis of tranquility where you can focus and get things done without distractions. Whether you're looking for a place to work, relax, meet up,  or simply enjoy your cup of whatever your drink of choice is, Humble Cup ticks all the boxes and more.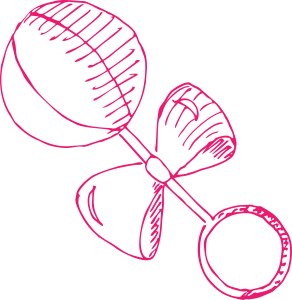 Family Friendly
They go above and beyond to cater to families with children. Not only do they have a designated play area to keep the little ones entertained, but they also provide high chairs, ensuring that everyone can comfortably enjoy their visit. They've thoughtfully considered the needs of parents by equipping their bathroom with a convenient changing station, they even have small stepping stools placed strategically by the sinks, enabling kids to reach and wash their hands independently.
For hours of operation, events, and photos please check their Instagram page, and give them a follow!